Tattoo Flash Day Sydney! Right here in Bondi on Saturday 30th August. Unlike more conventional flash that only covers traditional and new traditional styles, our artists are also offering Japanese and realism designs to choose from. Some flash are colour and some are black/grey.
On Flash Saturday what you see is what you can get. There is no resizing, no altering and no changing designs.
No flash will be inked twice and it's first come, first served. So jump in quick, doors open at 10am and tattoo artists will finish up at 8pm. All flash is priced from $150 – $300!! Please note that there won't be any piercings, or normal walk ins tattooed on this date  – flash only.
Participating artists: Jin O, Luciano, Som and Ollie.
Be the first to see the flash that's being prepared for this awesome day of tattooing on INSTAGRAM: kaleidoscopetattoostudio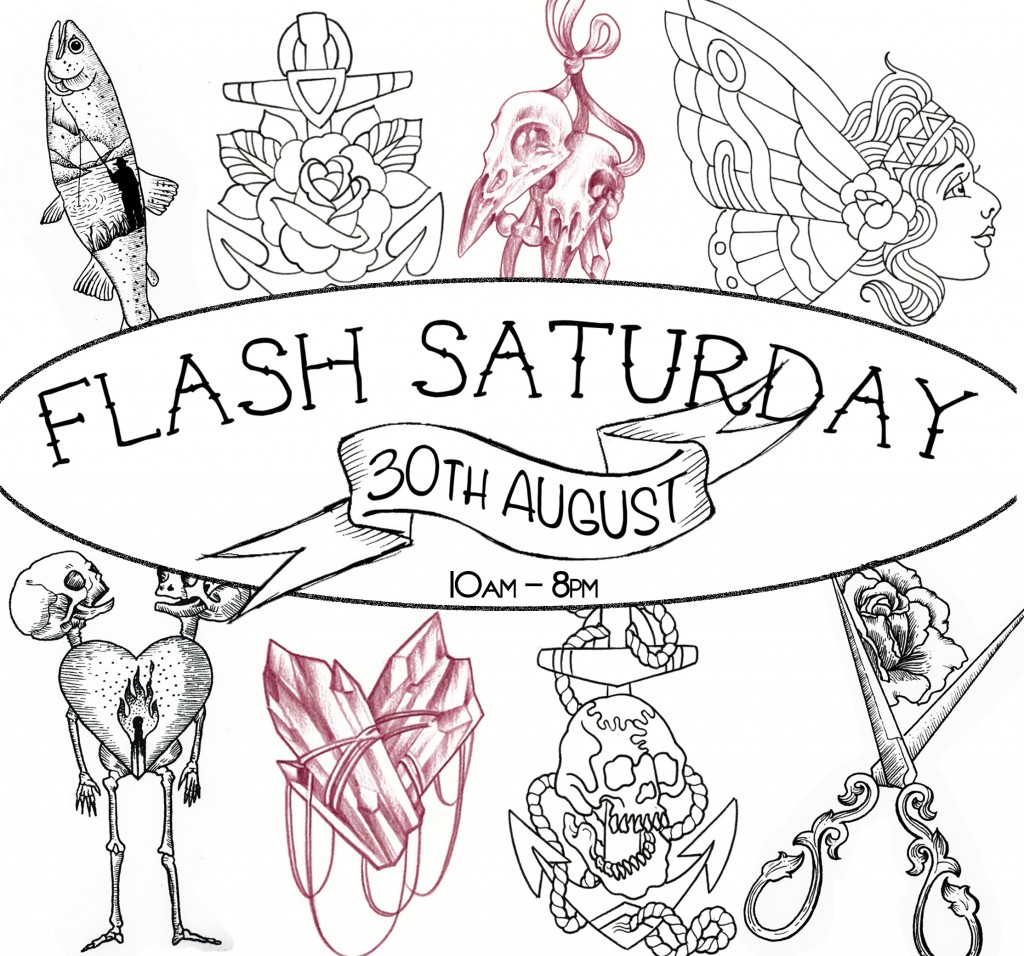 WHAT IS TATTOO FLASH?
We have had a lot of enquiries through email and social media asking what Tattoo Flash is. The explanation below is here to help you:
Tattoo flash is a pre-designed sheet of tattoo images. Back in the old days, flash was generally designed by one artist and then sold by the sheet, giving the tattooist who purchased it the right to duplicate that image onto his or her own customers. This still happens at tattoo conventions and expos. These days an artist will create a flash sheet to give you an idea of their individual style and what they can tattoo themselves. Generally flash uses more common tattoo images, such as 'old school' designs like anchors, pin up girls, skulls and swallows etc., that are popular with customers.